We verify our water footprint
Preserve water as a source of life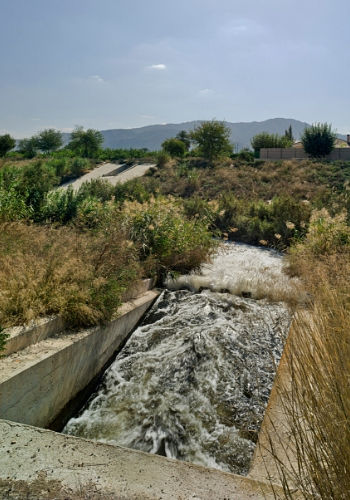 Preserving water as a source of life is one of our main Sustainable Development goals. To do this, we work on an essential aspect such as the reuse of water, calculating and verifying our Water Footprint. In Murcia, 11.38 % of treated water is reused. Its destination is agricultural, environmental and recreational use. The remaining 88.62 % is returned to the public channel. Unused treated water is returned to the river or natural channel, trying to alter the natural systems as little as possible.
The scarcity of water has become a growing concern, with a general awareness of the need to improve the management of the resource and adopt measures to reduce the consumption associated with the provision of the service .
Aguas de Murcia, in 2017, calculated and verified its Water Footprint for the provision of the Integral Water Service, becoming the first company in the Water Sector to verify its Footprint under the methodology of the WFN (Water Footprint Netword) and ISO 14046, analyzing potential environmental aspects.

Aguas de Murcia periodically calculates and verifies its Water Footprint, currently in its third calculation and verification.
This type of project is really important in geographical areas that are normally subject to conditions of water stress, such as the Region of Murcia.
The Water Footprint is a key tool in decision making to increase sustainability.